Continuous Sublimation Ink Supply System CMYK in 6 colours CMYK + LM + LC for EPSON
printers R1400 and other compatible with cartridges fitted do that model.

The system doesn't include sublimation ink.

Continuous Ink Supply System CISS - 

6 colors

We recommend buying various products in larger bulk quantities, as shipping costs are standard
up to 30 kg.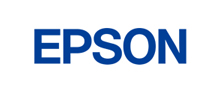 The printers with continuous ink supply system CISS  are under the start up warranty. Every printer is equipped with continuous ink supply system and filled up with ink, bled and tasted before is shipped. In case of serious malfunction or defect of the printer the costumer is obligated to deliver the product to us at his own expense.The warranty repair is made within 72 hours of the receiving the goods.Therefore we are committed to carry out repairs as quickly as possible.
Our center is capable of repairs,of technical assistance and of solving any problems related to the continuous ink supply system.  
Best Sub Europe Sp. z o.o. Sp. K.
Myśliborska 8
74-240

Lipiany