Best Sub Europe Sp. z o.o. Sp. K. will cooperate with manufactures of items and materials for sublimation printing.
We will gladly cooperate with manufacturers of:
sublimation inks
sublimation paper
transfer presses
textiles for sublimation
other products for sublimation
We encourage companies interested in cooperation to contact us.
SignFos Co, Ltd. Ltd. has been a leading manufacturer of printers and digital peripheral devices since 1998. The company has developed its own pigment inks, dye inks, sublimation inks, and solvent-based inks. The company also manufactures continuous ink supply systems (CISS) and spare parts for laser printers.
The head offices and factories of the company are located in Korea.
Our offer includes SignFos Co, Ltd. high-quality sublimation paper, one of the company's most popular products.
---
Since 2003, J-Teck USA Inc has been a world leader in the manufacture of suspension dyes for sublimation and direct print.
The factory manufacturing sublimation inks offered by Best Sub Europe Sp. z o.o. Sp. K. is located in Italy.
J-Next, the company's newest line of sublimation inks, is made with J-Teck's exclusive Cluster Technology encapsulating the chaotic ink molecules for stabilization, which yields greater printability in today's high speed printers. This ink formula has made it possible for the dyes to run smoothly through high speed print heads of piezoelectric printers and plotters from Epson, Roland, Mimaki, Mutoch, and others.
J-Teck USA Inc takes extra care of the environment. The company does not use alkylphenols and makes sure the substances used are environmentally friendly and hypoallergenic. Their packaging materials are biodegradable or made from recycled materials.
---
Beaver Paper Graphic Mecia Inc is an American company based in Atlanta, Georgia. The company manufactures and distributes speciality paper and paper for digital print, dye sublimation, and industrial applications.
Sublimation paper offered by Beaver Paper is available in a wide range of formats (sheets and rolls). It is compatible with all piezoelectric printers.
Every year, Beaver Paper reinvests at least half of its profits into research and development and into improvements in processes and practices of paper manufacturing.
We offer a constant supply of all materials for sublimation prints:
A3/A4 dye sublimation paper sheets and sublimation paper rolls from leading manufacturers
dye sublimation printing foils for 3D prints on tablet and smartphone cases
foils for UV prints on photo crystals
thermal heat resistant tapes for overprint positioning
thermal tape dispensers for easy use
polymer pre-coat lacquers for dye-sublimation printing
other materials for dye-sublimation prints and UV prints on crystals
---
A3 / A4 dye-sublimation paper Tex Print XP-HR. Perfect, vivid, high contrast colour mapping of the CMYK palette obtained in the dye-sublimation process.
---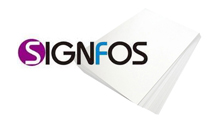 A3 / A4 SignFos hybrid sublimation paper. Perfect colour mapping of the CMYK palette obtained in the dye-sublimation process. Quick drying.
---
J-NEXT dye-sublimation ink is characterized by perfect colour mapping, high stability and liquidity.

Best Sub Europe Sp. z o.o. Sp. K.
Best Sub Europe Sp. z o.o. Sp. K.

Google

Facebook

PayPal

LinkedIn
Best Sub Europe Sp. z o.o. Sp. K.
Myśliborska 8
74-240

Lipiany
Newsletter
If you want to receive information
about new products, sales
and promotions register
your e-mail address (possibility of subsequent resignation):
Additional information zone 3