How to place an order?
In order to ensure simple and convenient access to your past and future orders at your store bestsublimation24.eu we recommend to open an account with us. It will shorten the time of placing future orders since all your billing information will be already in our date base.
Link to register or login is at the top of the webpage:
You can connect with us through your Google or Facebook account.

If you don't have an account with us you are obligated to fill in all the required fields with the star such as: personal data, delivery address, contact data, login and password which allows to log in to tour account. Before you set up your account you should read and accept Terms of use, and register the account. Then you will receive conformation email. We also provide  shopping without registering in our store.
If you want to order one of the product please add it to a shopping cart.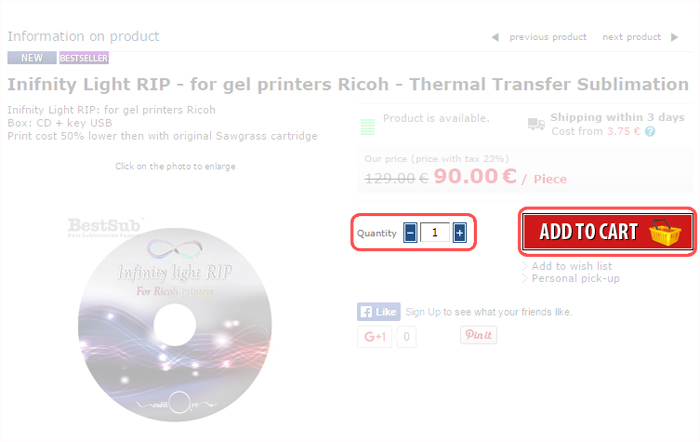 Before confirming your order you should check your shopping cart and fill in all the order information or add comment.
After placing your order, pick type of shipping and payment method.
Next stage summary of your order.
Every order should be confirmed by clicking on the link that will be sent to your email address.
In case of any problems with the order please contact our costumer service.